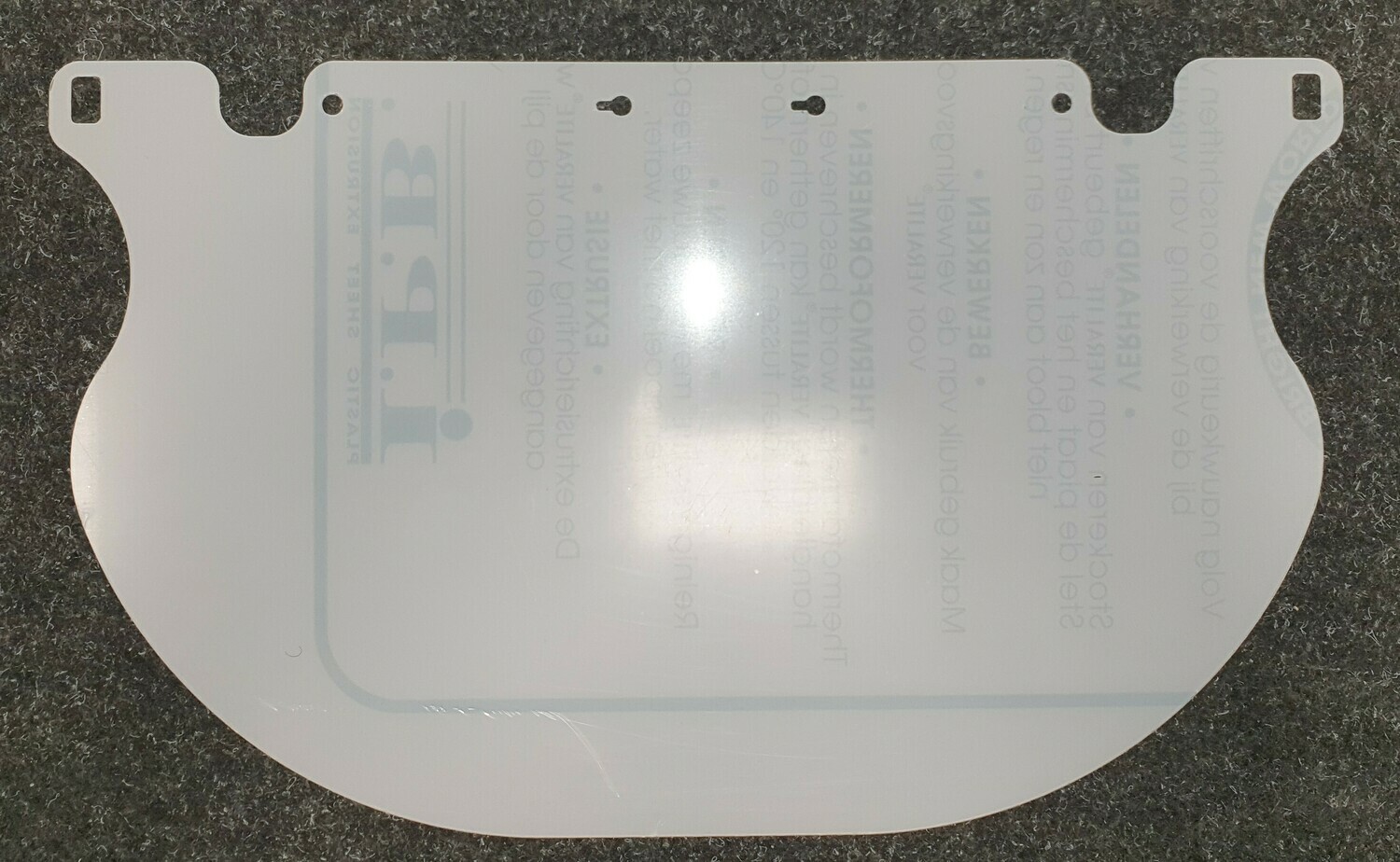 Replacement label for FACEshield Premium
SKU 1500024
Product details
Replacement plate for FACEshield Premium (all variants)

FACESHIELD - Made in Austria (guaranteed)
Facial visor against direct droplet transfer.
• Protection against direct droplet infection
• High wearing comfort due to low weight (40 grams - only the sign)

Thickness: 0.5 to 0.8mm

Product specifications:
• Sign (with protective film - please remove before use) with approx. 395 x 240 mm
• highly transparent, does not fog up
Material conforms to medical standards and can be easily cleaned with detergents and disinfectants.

• corresponds to point 4. Work equipment / work outdoors in accordance with WKO guidelines / broadcast RS10 -BLg- trading instructions social partner COVID 19
• CE-compliant production, protective screen made of PET-G based on medical guidelines
Areas of application:
• For men, women, children and glasses wearers
• For sales staff (cash desk, advice, service ...)
• For service providers (hairdresser, masseur, cosmetics ...)
• For production personnel (factory workers, foremen ...)
• For construction workers (foremen, foremen, artisans ...)
• For medical assistants (pharmacy, doctor reception, first aiders ...)
Instructions for use and care:
• Remove the outer protective film from the label before first use
• Clean with disinfectant or soapy water after each use
youtube video for better explanation.

Orders over 5,000 pieces by email at: order@ft-tec.com

Attached is the link to our Youtube for production in Neutal
All videos are owned by the FT TEC Group and its subsidiaries. Any publication requires written approval from the FT TEC TEAM.
Save this product for later